PROJECT HORIZON/DE EINDER. PERFECT FITTING TOGETHER Art-natura. Biesbosh (Netherland) 2005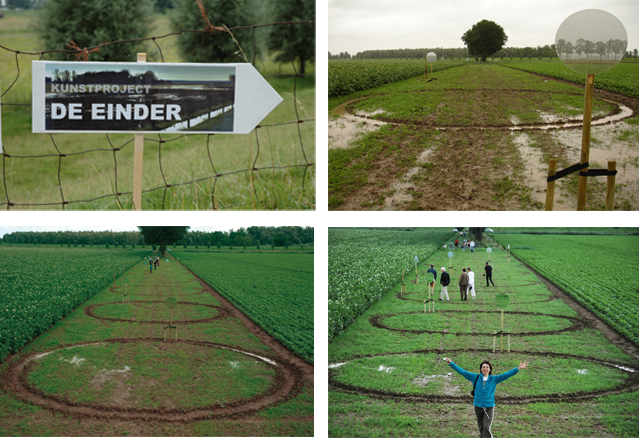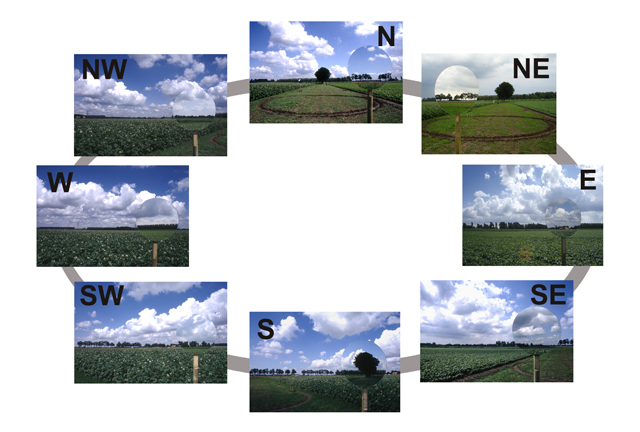 Project HORIZON/ DE EINDER is the confrontation of the concepts of Horizon in two physically opposite areas: mountain and plain.
PERFECT FITTING TOGETHER. This is the action carried out in the area of Biesbosh. I offer a panoramic route of horizon, where the horizon line is never lost from sight through the mirror, enjoying a perfect fitting together, because of the plain of the landscape.
Installation carried out in the middle of a road, 8 circumferences of 10 metres diameter. I place a round mirror in each circumference (at each of the 8 cardinal points) attached to a post and secured with two stakes, similar to trees in the environment, facing the viewer who has to contemplate them from within the circle.