PROJECT HORITZON/ DE EINDER- FRAGMENT OF SKY .Gorges de la Frau (France) 2004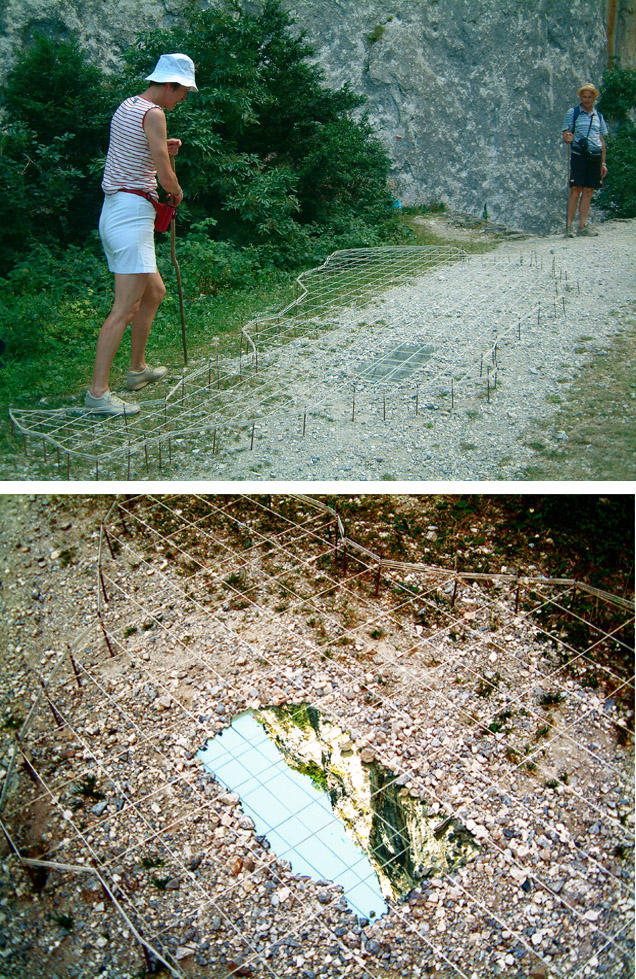 FRAGMENT OF SKY
Conception and undertaking of the art and nature project, with the common concept of HORIZON in the mountainous environment of Montsegur, in the French Pyrenees. With the intention of confronting it a year later with the Dutch landscape.
Fragment of sky intends to make an installation in which the line of the horizon, the line which limits the sky and the land, is not lost from sight.
I choose a place of passage, to make an Installation of interlinked stakes and wires, recalling a topographical plan where the fragment of sky is drawn to scale; in an inverted position because the passer could go beyond its perimeter without losing sight of the horizon line reflected in the mirror.